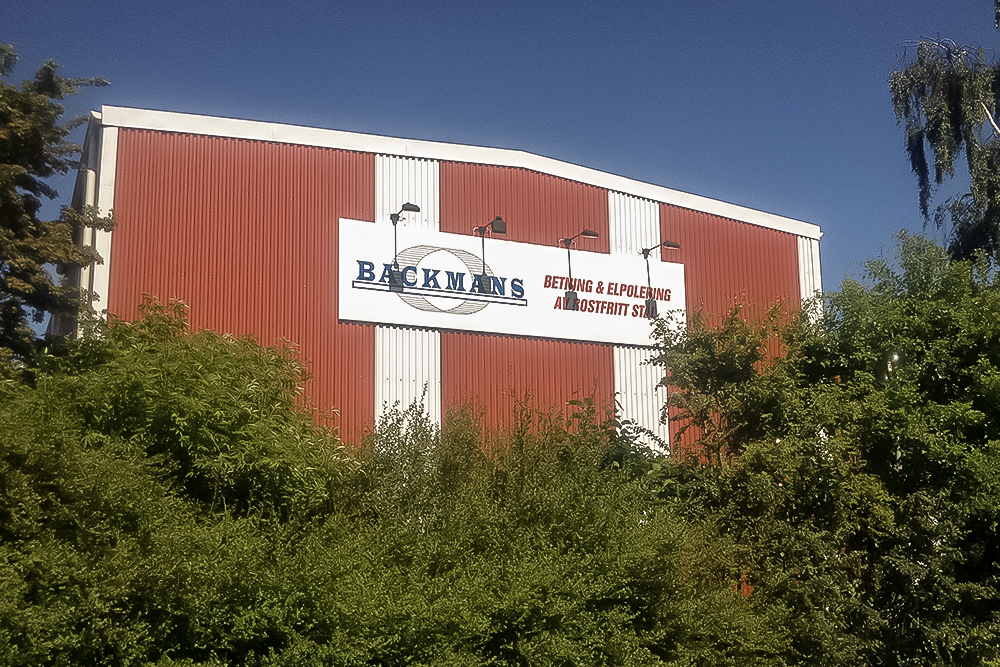 Welcome to Backmans Sliperi
We are a family business located in Mälardalen's No.1 logistics hub, Eskilstuna, less than an hour from Stockholm. You will find us described in more detail in Vallby industrial area. Our customer segment includes companies in the offshore, nuclear, food and pharmaceutical industries, all with high demands on delivery reliability and quality. The facility is well adapted to accommodate both large and small parts and we help with everything from one-off items to series production. Dating back to the 1940s, we are a  company focused on problem-solving, where the skills and experience of our employees are very high.
The professionals in stainless steel surface treatment
We specialise in the surface treatment of stainless steel parts with pickling and electrolytic polishing, so-called electropolishing. A large part of our production involves custom manufacturing for customers in a variety of industries. Our automatic pickling line is a hanging garment line with 3 process baths and subsequent rinsing and drying equipment. The electropolishing consists of 2 automats, one of which is state-of-the-art (possibly the most modern in Sweden). It includes 2 process baths capable of internal and external polishing of stainless steel. This is complemented by our slightly older facility where we run one-piece production and smaller series in double process baths.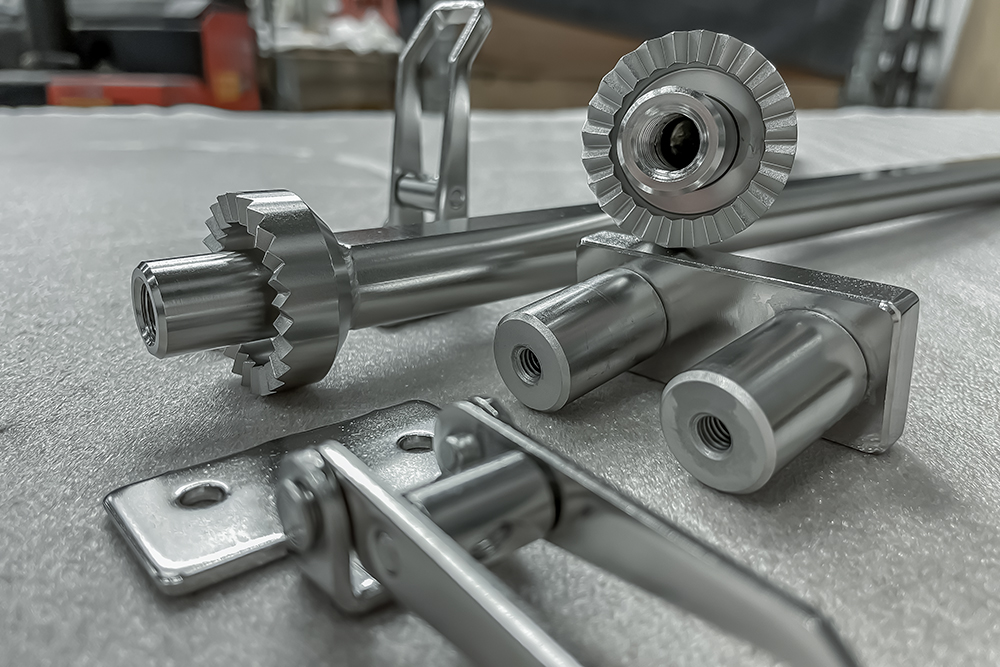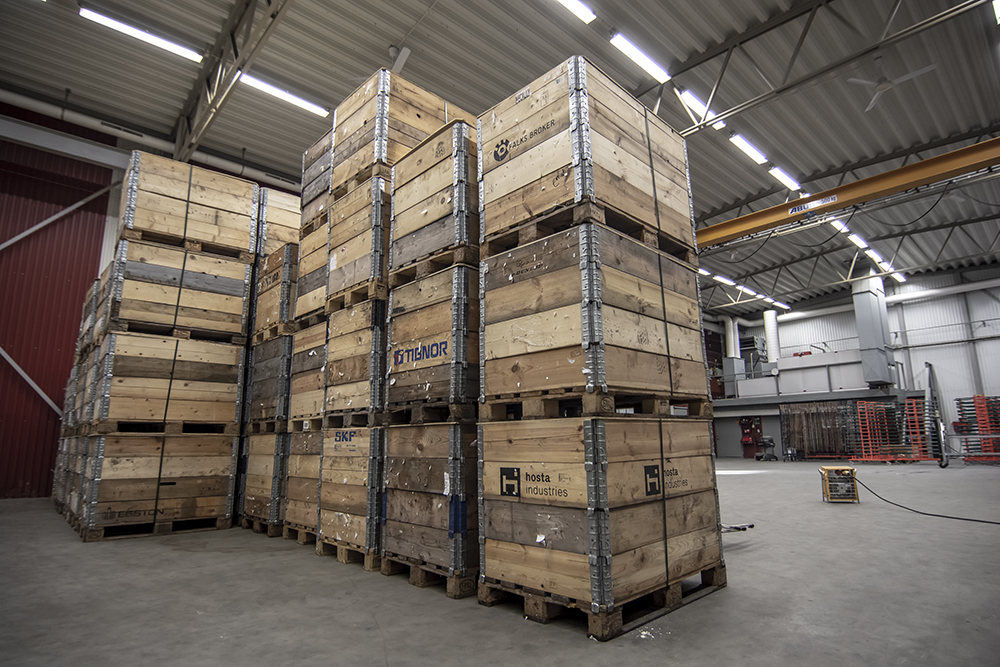 A problem solver for you as a customer
Our facility is not only equipped with modern processing lines. We also have good logistical space and can accommodate large batches of material. A great advantage for you as a customer to let our warehouse house your parts while waiting for processing.
A selection of products we have processed for our customers
Are you looking for a reliable supplier with years of experience?