Welcome to Backmans Sliperi AB
We offer a variety of treatments to enhance the surface finish of your details. Dating back to the 1940s, our expertise in surface treatment is based in part on our many years of experience. In our state-of-the-art facility, we are ready to be at your assistance and to help you refine your products.
We perform electropolishing on stainless steel parts in our state-of-the-art facility. With many years of experience and a highly skilled workforce, we can handle everything from one-offs to mass production. We have two fully automatic lines for both internal and external polishing.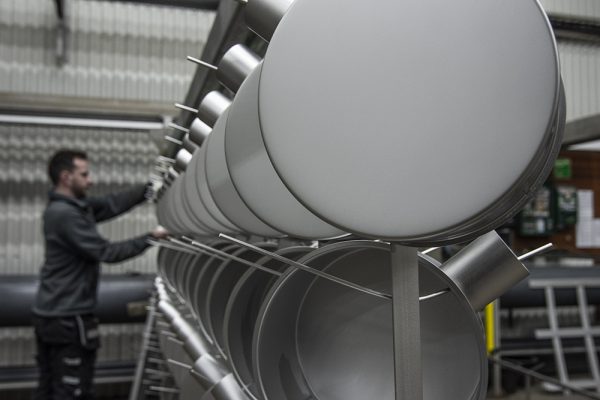 Our fully automatic pickling line enables efficient pickling with the highest quality of surface finish. When pickling heat-treated and stainless steel structures, welding oxides and scale are removed. After pickling and thorough rinsing, the corrosion resistance of the stainless steel part is restored.
At Backmans Sliperi we carry out passivation, which strengthens the protective oxide layer of stainless steel. This process produces a high-quality, reinforced surface layer, free of iron particles and other substances that can cause corrosion.
Our customers are based in various areas